Trump's favorite coronavirus drugs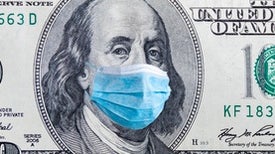 Chloroquine and Hydroxychoroquine
President Donald Trump has repeatedly touted the malaria drugs chloroquine and hydroxychloroquine as a treatment for COVID-19, despite a lack of clinical evidence that they work for the disease. The president's comments set off a scramble among doctors and patients to obtain the drugs—frequently used to treat autoimmune diseases such as rheumatoid arthritis and lupus—and there is now a shortage of them in the U.S.
Also, these substances can be dangerous in healthy people: a man in Arizona died after ingesting a fish-tank cleaner containing a type of chloroquine that is not approved for human use. On March 28 the FDA issued an emergency authorization for administering chloroquine or hydroxychloroquine to COVID-19 patient, but many experts say the widespread usage of these drugs is premature.
"The clinical support is very, very minimal," says Maryam Keshtkar-Jahromi, an assistant professor of medicine at the Johns Hopkins University School of Medicine, who co-authored an article in the American Journal of Tropical Medicine and Hygiene calling for more randomized controlled trials of chloroquine and hydroxychloroquine. The drugs do "not show strong evidence at this point," she adds.
A few pre-clinical studies have suggested these compounds could be effective at blocking infection with the novel coronavirus (officially called SARS-CoV-2), but there has been very little good evidence from clinical trials in patients with COVID-19.
A controversial small, nonrandomized trial of hydroxychloroquine combined with the antibiotic azithromycin in France suggested that COVID-19 patients given the treatment had less virus, compared with those who refused the drugs or those at another hospital who did not receive them.
But experts have questioned the study's validity, and the society that publishes the journal has issued a statement of concern about the results, according to Retraction Watch. (Scientific American reached out to the paper's authors for comment but did not hear back from them.)
A pre-print study in China also claimed to show that hydroxychloroquine benefitted COVID-19 patients, but it had significant methodology problems, Keshtkar-Jahromi says. The issues included confounding variables, such as that all of the subjects received other antiviral and antibacterial treatments.
Some scientists say the preclinical evidence is strong enough to support chloroquine's use, however. "We know how it acts at the cellular level against the virus. We have preclinical proof," says Andrea Cortegiani, in the departments of anesthesia and intensive care and of surgical, oncological and oral sciences at the University of Palermo in Italy. "Second, it's a cheap drug, available all over world," adds Cortegiani, who is also a clinician at University Hospital Paolo Giaccone in Italy.
Chloroquine and hydroxychloroquine have been hypothesized to work against COVID-19 by changing the pH required for SARS-CoV-2 to replicate. Given their use in autoimmune disorders, these medications could also play a role in dampening the immune response to the virus—which can be deadly in some patients.
But these drugs' cardiac toxicity is a concern, Keshtkar-Jahromi says. There have been some reports of myocarditis, or inflamed heart tissue, in people with COVID-19 who have not taken chloroquine or hydroxychloroquine.
If patients receiving one of these medications die of heart complications—and are not in a clinical trial—doctors cannot know if the drug contributed to higher chance of death.*
A drug that modulates the immune response could also make someone more vulnerable to other viral or bacterial infections. "It's a double-edged sword," says Sina Bavari, chief science officer and founder of Edge BioInnovation Consulting in Frederick, Md., who co-authored Keshtkar-Jahromi's article in the American Journal of Tropical Medicine. Giving a drug to suppress the immune system has to be done with extreme care.
"We are not saying, Don't [prescribe chloroquine]," Bavari says. "We are saying more data is needed to better understand how the drug works---if it works"...