Compare 1290 Grove Street to Divisadero and Oak
That huge apartment building at Grove and Divisadero (above) is a mere 32,000 square feet, while the proposed apartment building at Divisadero and Oak (below) will be 150,000 square feet.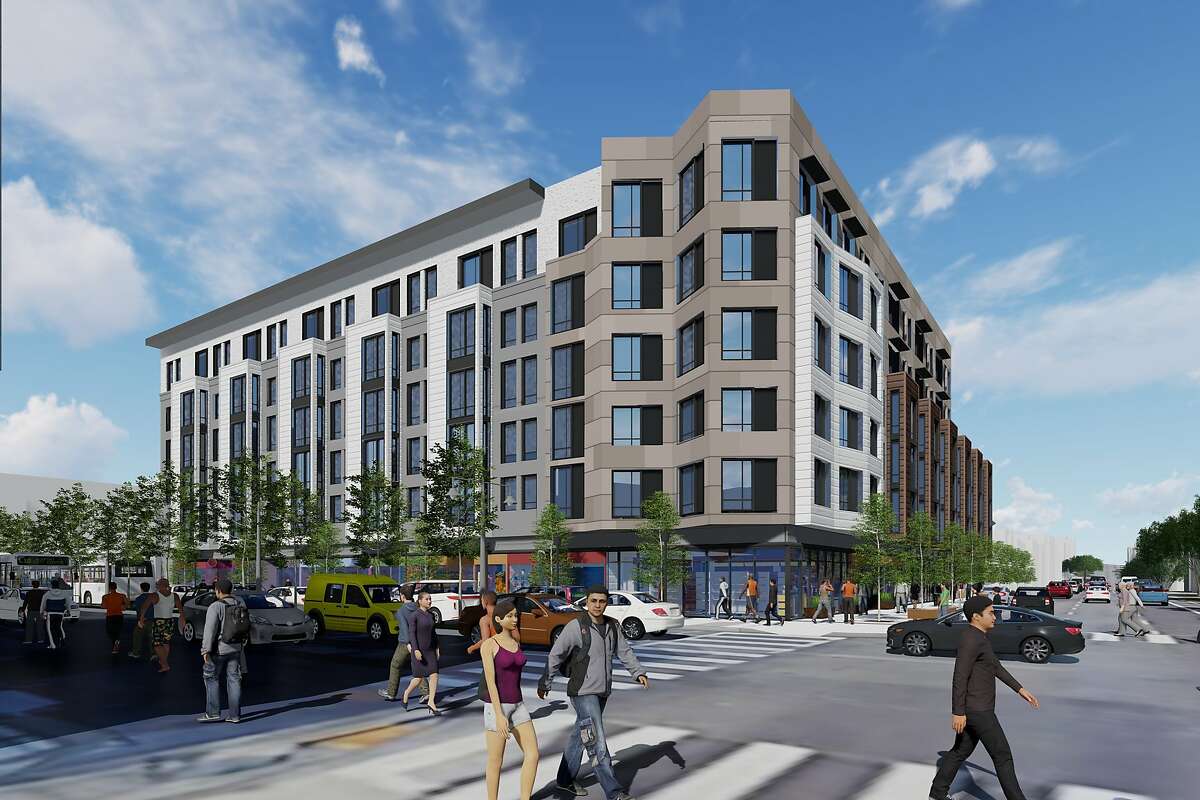 Both major candidates for District 5 Supervisor this year support the Diviz/Oak project and only quibble about the number of "affordable" units it will have.
The upshot: housing projects like the massive Diviz/Oak building will in effect make San Francisco into a completely different city than it is now. It's called Smart Growth.
Labels: Dean Preston, District 5, Divisadero, Highrise Development, Housing in the City, London Breed, Neighborhoods, Smart Growth, Vallie Brown