Repugs in a "leg-hold trap"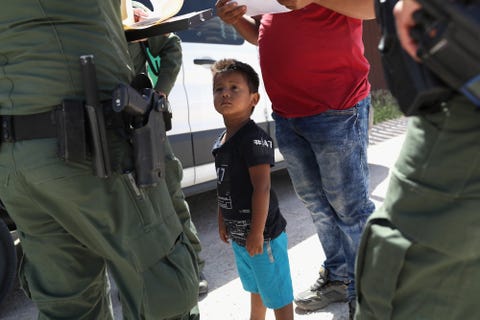 ...The migrant crisis is going to go down through history as one of the most destructive series of own-goals in the history of American politics. The establishment of the "zero-tolerance" policy made the child-nabbing inevitable. The president*'s own rhetoric—indeed, the raison d'etre of his entire campaign—trapped him into at first defending the indefensible and then abandoning what was perhaps the only consistent policy idea he ever had—outside of enriching himself and his family, that is.
Then the cameras began to roll, and the nation's gorge began to rise, and the president* couldn't stand the pressure that was mounting around him. Of course, because he knows nothing about anything, including how to actually be president*, he bungled even his own abject surrender.
...the power balance in our politics seemed to shift this week. Terrible policies are still coming from the various agencies. Scott Pruitt remains a grifter of nearly inhuman proportions and a vandal besides. Neil Gorsuch continues to prove himself to be the reliable conservative hack for whom the Republicans stole a Supreme Court seat.
But the crisis at the border is a leg-hold trap for all of them. There's no way for them to keep faith with themselves and get out from under the humanitarian disaster they concocted.
One day, maybe, brave Guatemalan mothers and their very brave children may be said to have saved the American Republic from slow-motion and giddy suicide. Some even may be our fellow citizens by then, and we should remember to thank them.
Labels: History, Immigration, Right and Left, The Repugnant Party, Trump