Nellie in retirement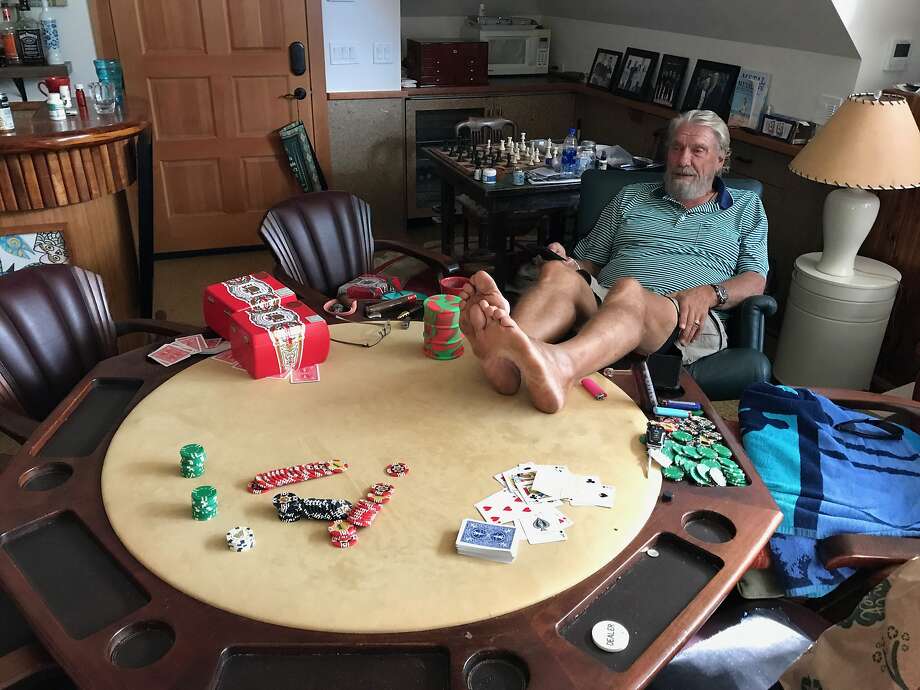 ..."Have some weed if you want," Nelson offers his guests. "Help yourself. It's on the (poker) table." The Nellie of old was a beer-and-wine guy. I've heard tales of him knocking back a six-pack on the bus from the arena to the airport.
"I don't drink much anymore," Nelson says. "I'm more into weed now." He started smoking weed a few years ago and now grows his own, a strain of sativa called Nellie Kush, which he says is more of an upper than a downer.
Nelson played 14 NBA seasons and has aches and pains from ancient battles. "When you get old, you start to feel every nick. (The weed) helps a lot with the pain."
...This is the home of famed and frequent all-night poker games with island neighbors Willie Nelson, Woody Harrelson and Owen Wilson. Willie Nelson is on tour now, but any time he's in town, it's game on.
Don Nelson? He's always in town. He and Joy used to split their time between here and Texas, but "I never leave the island now," Nelson says...
See also
Woody Harrelson, Rogue Number One.
Labels: Music, Pot Clubs, SF Chronicle, Sports