San Francisco: A "Smart City" is an anti-car city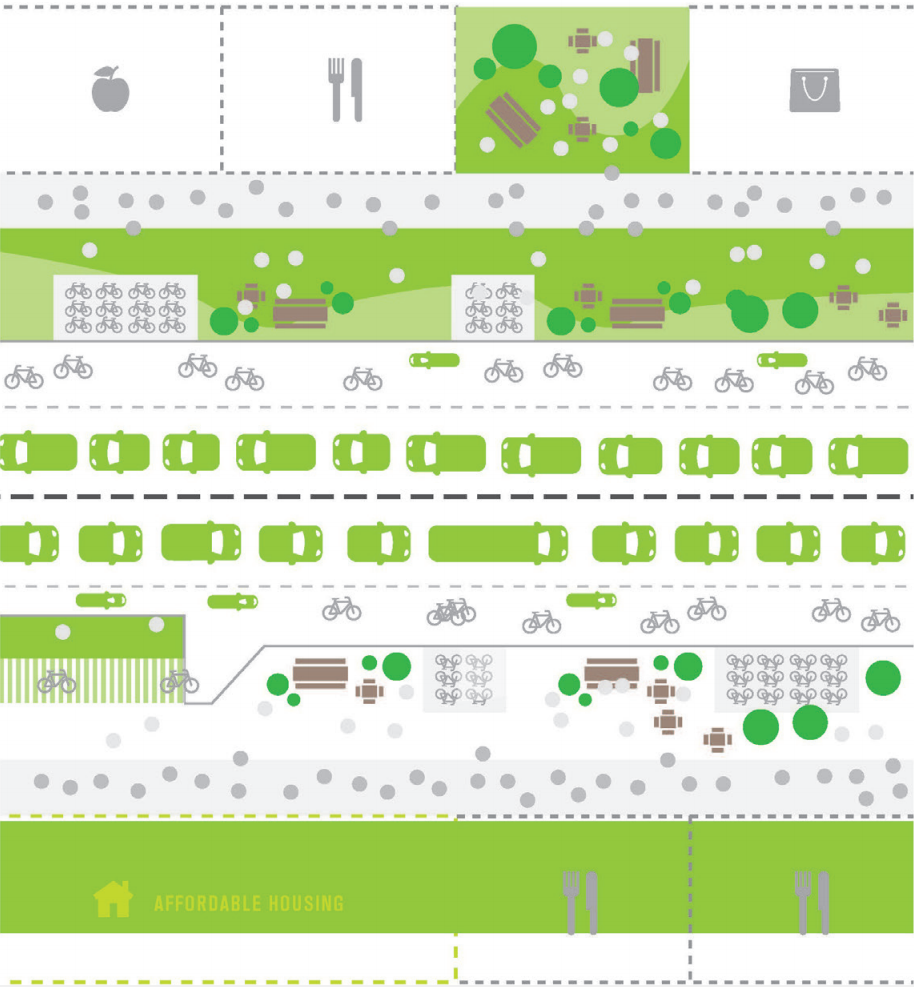 "Smart" supposedly means a lot of bicycles
San Francisco is competing for a $40 million Smart City grant from the federal government. The city's promotional literature makes City Hall's anti-carism explicit:
More than half of all trips in San Francisco use public transit, walking, bicycling and sharing---a great feat for this great city. But there are still too many people who rely on cars they own to get around. Our city can't build wider streets to fit a growing population. There isn't the room. Instead, we must make the transportation system more efficient and use less space (emphasis added).
If you persist in owning your own car or truck "to get around" the city, you will increasingly be squeezed by city government: traffic lanes and street parking will be converted to bike lanes, though the number of cyclists on city streets is actually declining; the city now takes every opportunity to eliminate street parking with parklets, bulb-outs, etc; parking tickets, parking meters, parking rates will punish you financially, while, not coincidentally, raising money to feed a growing city bureaucracy.
Our vision is to make more shared choices available so people of all backgrounds can easily get around without needing to own a car. By promoting shared options, we will ensure that more people can access affordable, safe, clean and reliable transportation than ever before. We're making getting from A to B safer, easier and better for everyone (emphasis added).
The last sentence qualifies as a lie, since city policy is now clear that it will try to make driving your own car---or truck---"from A to B" slower, less convenient, and more expensive.
The Masonic Avenue project, which will begin construction this month, is a perfect example of City Hall's anti-car policy, since it will deliberately make traffic congestion worse on that major regional north/south street based on a long campaign of lies by the Bicycle Coalition and its enablers in City Hall about the safety of Masonic Avenue (See also this).
This project shows that City Hall will deliberately make traffic worse for more than 90% of the more than 44,000 daily travelers that now use Masonic Avenue to benefit only an unknown number of future cyclists.
Vision Zero is already failing, since our streets are not getting safer despite that sappy slogan posing as reality-based public policy.
There are more motor vehicles registered in San Francisco every year due to population growth and gentrification. Funny but people with money insist on owning their own cars. Gee, why don't they ride Muni like the rest of us?
This is also becoming the policy of the State of California.
See also Randal O'Toole's Seven Cities Competing to Waste $40 Million.
Labels: Anti-Car, City Government, DMV, Muni, Vision Zero