Parking in San Francisco, aka, "car storage"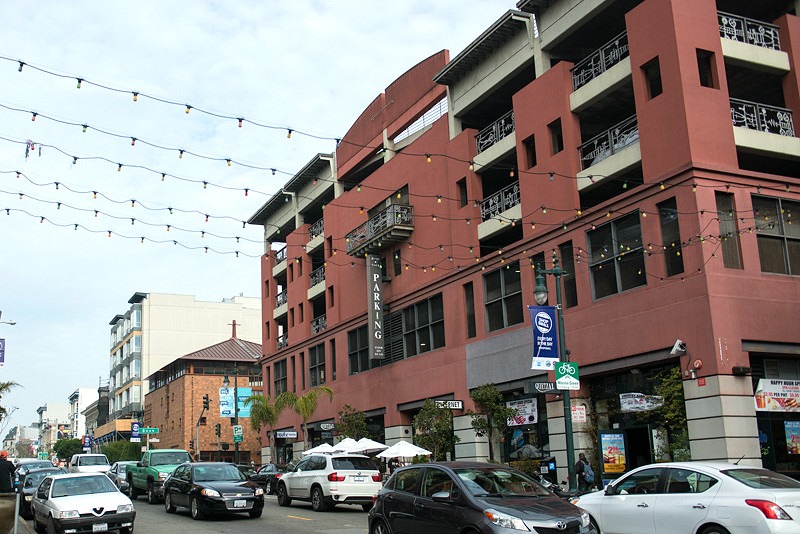 The anti-car bike people call it "car storage," but the rest of us just call it "parking."
Streetsblog wants San Francisco to "
get out of the car storage business
," referring to all that "free" street parking on city streets and in the neighborhoods. Think of all the bike lanes that could be created without all that "parking storage" for "
death monsters
," aka, "motor vehicles"!
But the city is unlikely to get out of the lucrative "car storage" business. Look at the numbers from the last---and final---Transportation Fact Sheet the MTA is going to issue:
Every year the city makes more than $85 million on its 22 "city-owned parking facilities," that is, parking lots and parking garages; more than $53 million on parking meters; more than $10 million on residential parking permits; and and more than $88 million on parking tickets.
Add it all up, and the city makes more than $236 million a year on parking for those wicked motor vehicles.
Note that the biggest number is from parking tickets, which is why the MTA would like to put parking meters on every street in the city. You can't make enough money on meters alone; you need to be able to issue parking tickets, too. No parking meters, no parking tickets.
"Parking revenue accounts for a large portion of our agency's operating budget, bringing in $47 million in net revenue last year in funding for transit and other needs."
According to the numbers above, the city makes a lot more than that on its parking "facilities." This is why the MTA has stopped issuing its annual Transportation Fact Sheets. Like the traffic accident numbers it hands out to our housebroken local journalists, it doesn't want us to have any information that contradicts the official party line about the streets of our city.
Besides, no one but Rob Anderson is complaining about how the MTA is no longer issuing its annual Collisions Report or the Transportation Fact Sheet. No complaints from SFStreetsblog, the Chronicle, SF Weekly, or the Examiner.
Labels: City Government, Examiner, Media, Muni, Parking, Roger Rudick, Streetsblog